Founded by Padre Lasuén in 1797, San Fernando was named after St. Ferdinand, King of Spain, the patron of the mission in Mexico City which originally sent missionaries to California. Deterioration in the late 1800s nearly ruined the site, but restoration was begun in 1923. Its architecture is distinguished by the 21 Roman arches of its convento, the largest adobe structure in California. When one of the original gold strikes occurred nearby in 1842, the Mission became a popular stop on a stage coach line. And when Col. John Fremont invaded California in 1847 to take control from Mexico, the Mission served as his headquarters. In more recent years, its proximity to Holly- wood has made it a popular movie location.
Seventeenth Mission Built
Founded:
September 8, 1797
Location:
15151 San Fernando Mission Blvd.
Mission Hills
MAP TO MISSION &
DRIVING INSTRUCTIONS


LIMITED FINE ART EDITION



"San Fernando Friends"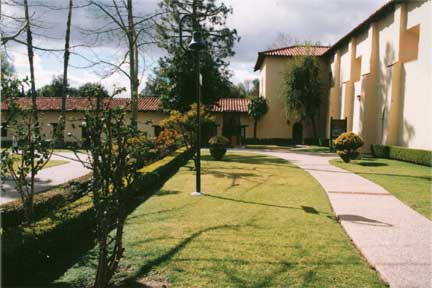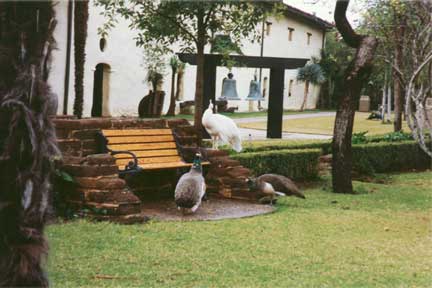 photos: © 2000 Howard Anderson